Description
Exclusive! Connect to CLEAN from anywhere with the Roomba® 692 Wi-Fi Connected Vacuuming Robot. The revolutionary Patented 3-Stage Cleaning System with Edge-Sweeping brush is specially engineered to loosen, lift, and suction dirt and debris from all floor types. Dirt Detect™ uses acoustic sensors to alert the Roomba® vacuuming robot to clean more thoroughly on concentrated areas of dirt. You can pre-set the Roomba® 692 vacuuming robot to clean every day, at times that work best for your schedule and the iRobot HOME App lets you clean and schedule conveniently; compatible with Amazon Alexa devices.
iRobot® Roomba® 692 Wi-Fi® Connected Vacuuming Robot is built on the proven Roomba 692 robot platform; now with iRobot HOME App compatibility and a sleek new design.
Clean Your Home Smarter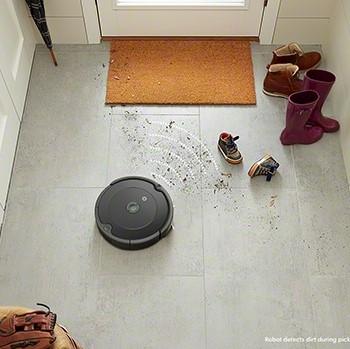 Cleans around your life
Learns your cleaning habits and suggests schedules to meet your needs. It also recommends things you might not even think of – like extra cleaning during allergy season – making suggestions that benefit you.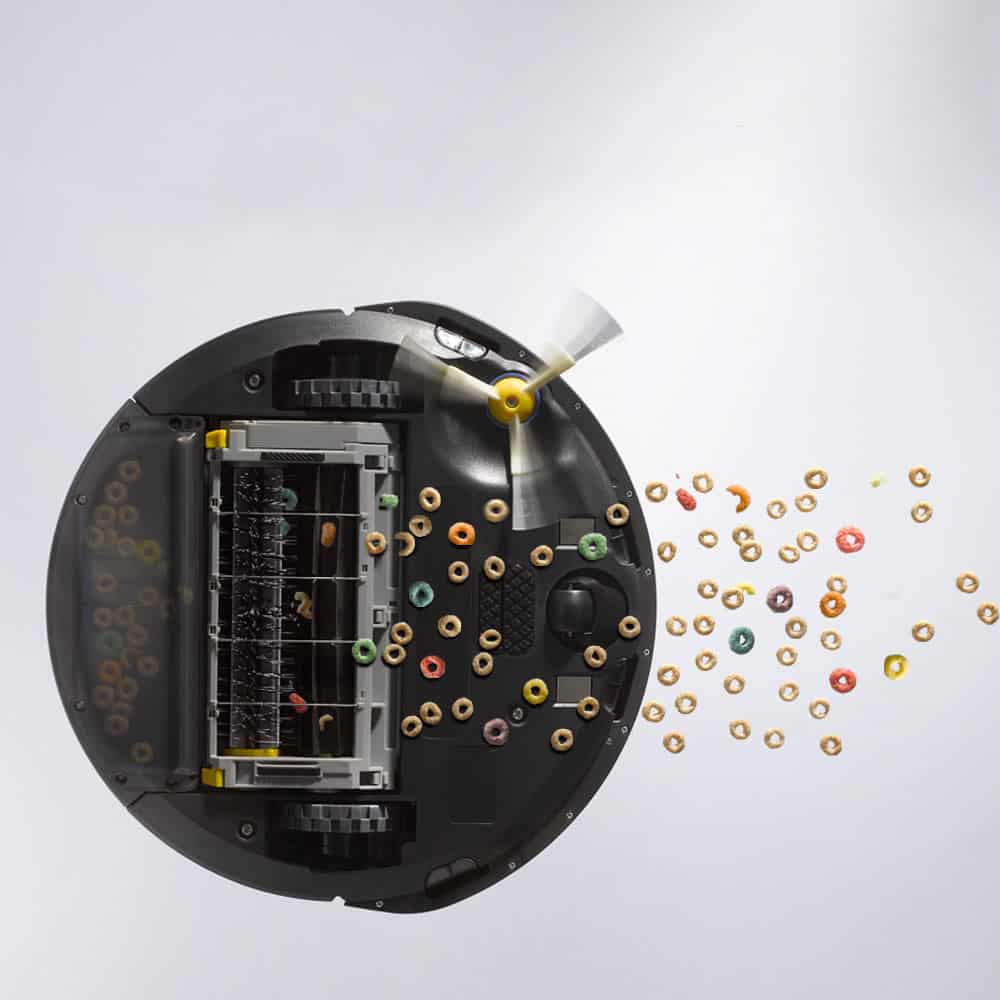 Senses and eliminates dirt
Dirt Detect™ Sensors alert your robot about dirtier areas of your home, like high-traffic spots, and cleans them more thoroughly.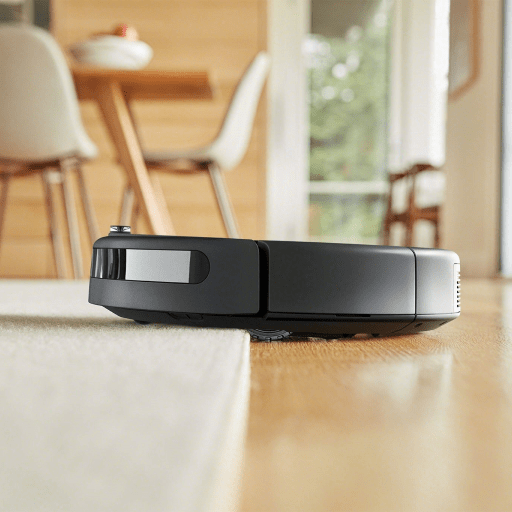 Cleans carpets and hardfloors
Auto-Adjust Cleaning Head automatically adapts its height to effectively clean carpets and hard floors.
Clean Around Your Life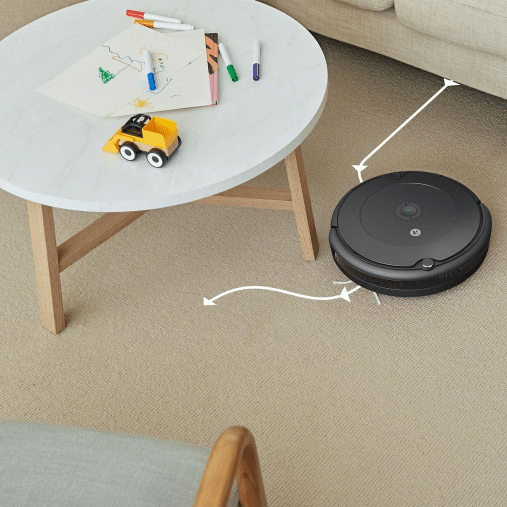 Dirt Detect Technology
Patented Dirt Detect sensors recognize concentrated areas of dirt, like in high-traffic zones of your home, and provide additional cleaning in those spots.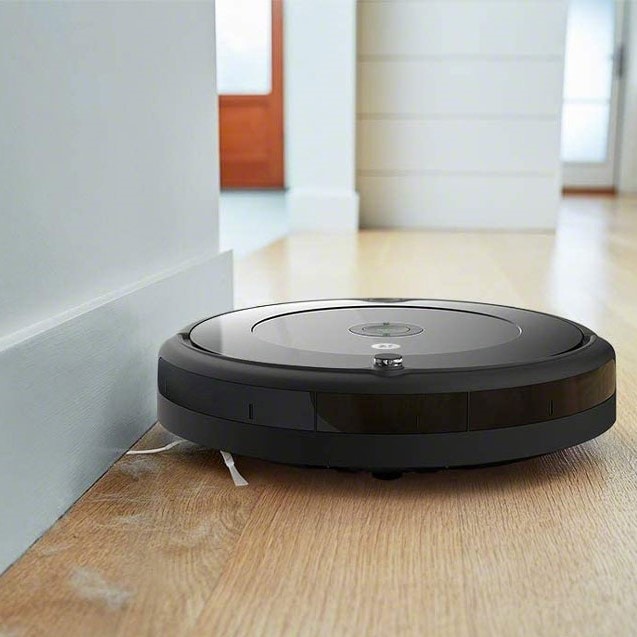 Sweeps away debris hiding along walls
The Edge-Sweeping Brush is specially designed at a 27-degree angle to sweep debris away from edges and corners.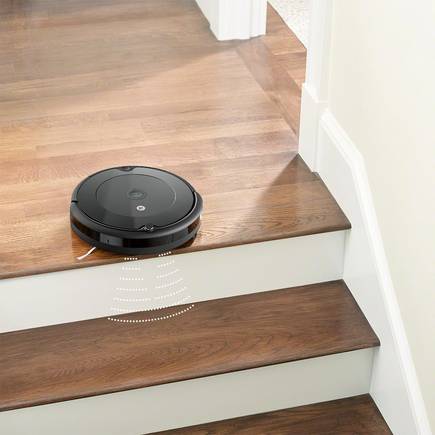 Intelligently navigates your home
Using a full suite of smart sensors, the Roomba robot vacuum makes more than 60 decisions per second to adapt to your home and thoroughly clean your floors. Cliff detect sensors avoid stairs and other drop-offs.
Use with the included Dual Mode Virtual Wall Barrier for more control over where your robot cleans.
Learns your life, listens to your voice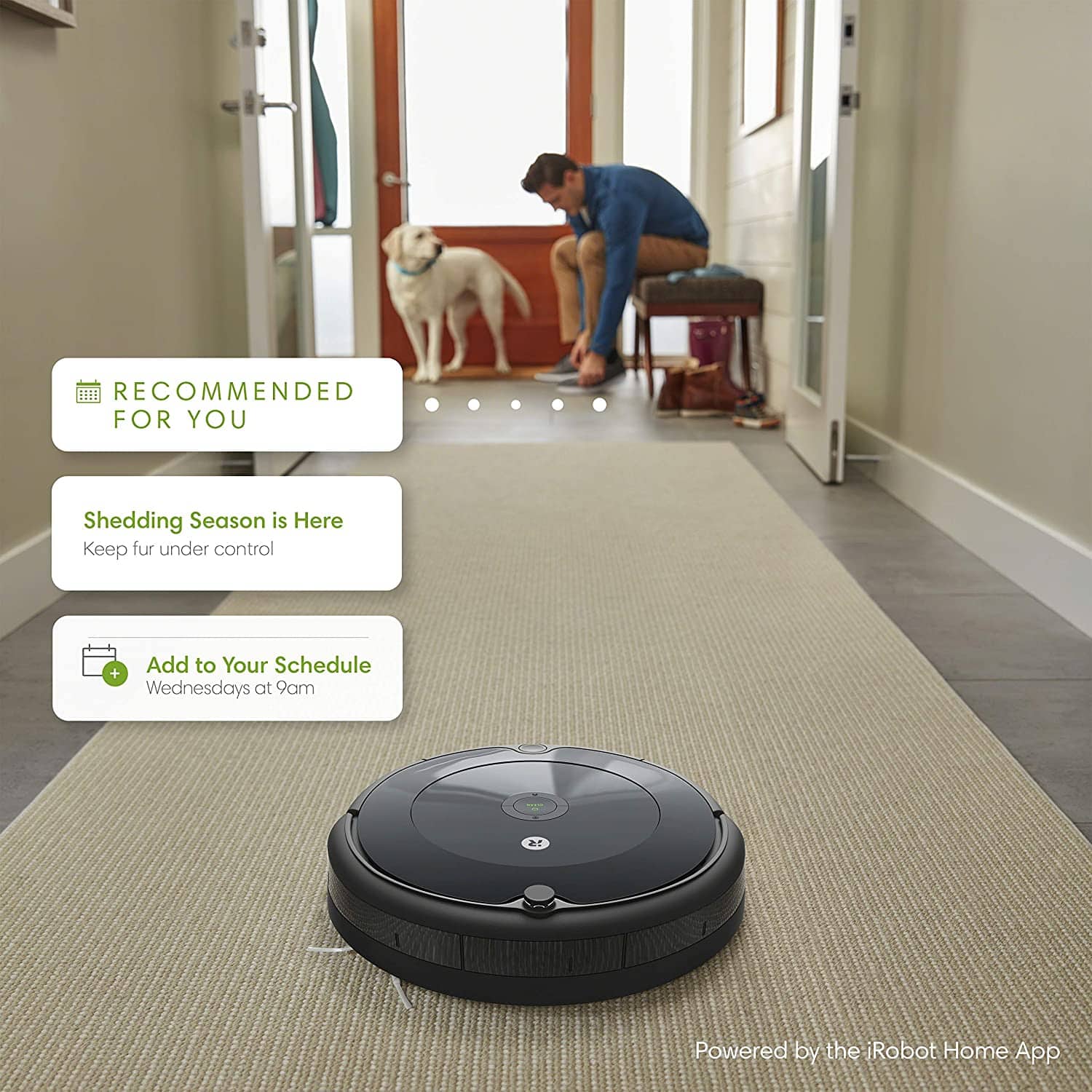 iRobot HOME App
Clean and schedule your robot vacuum anytime, from anywhere with the iRobot HOME App. Access tips and support, turn on push notifications to receive real time updates on cleaning jobs, and more - all from your smartphone.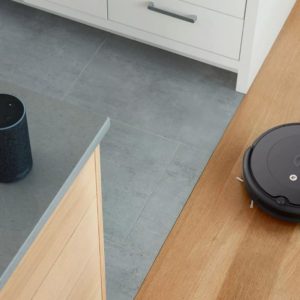 Voice-activated control
All Wi‐Fi connected Roomba vacuuming robots are compatible on devices with Amazon Alexa and the Google Assistant. Simply ask Alexa or the Google Assistant to start, stop, or dock your robot.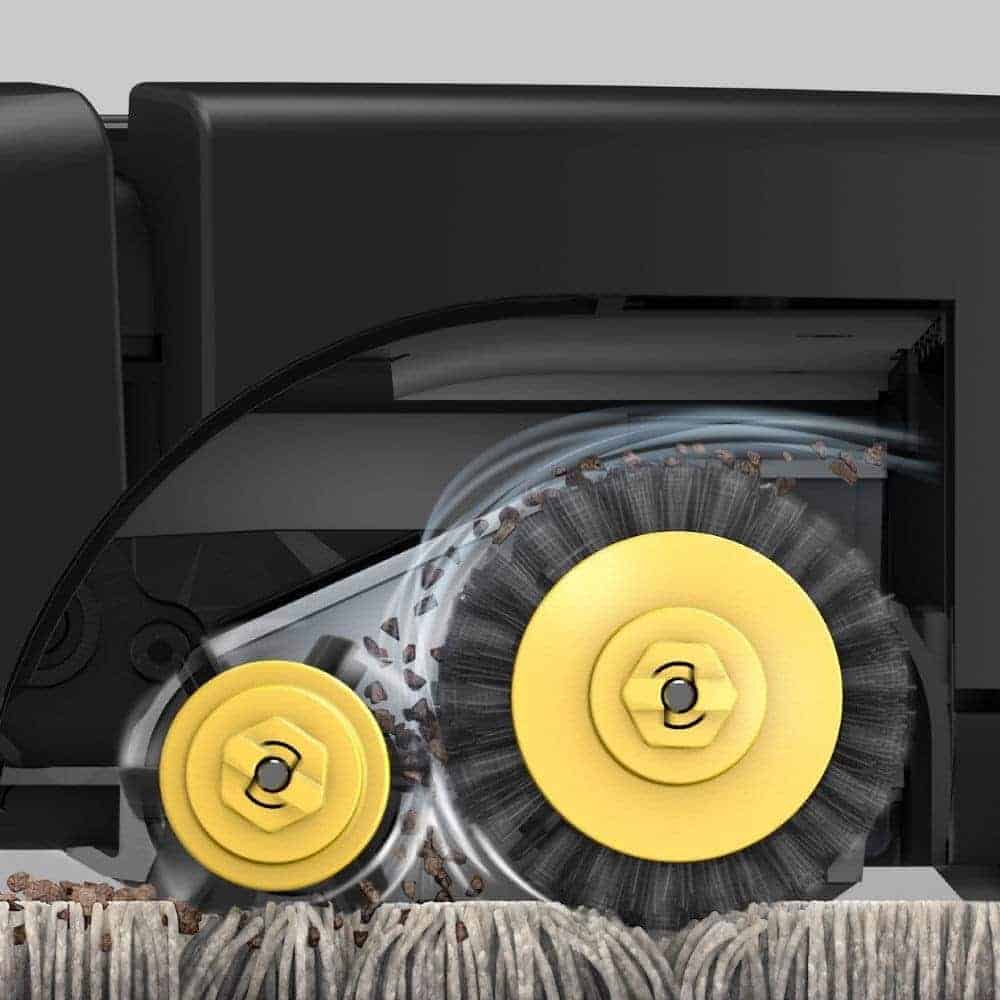 Dual Multi-Surface Brushes
The only leading robot vacuum brand* with two main cleaning brushes - one to loosen dirt and the other to pick it up. The brushes work together to grab and remove dirt, dust, hair, and large debris from your floors.
*Based on GFK and NPD data, January - June 2017.
Smart
Seamless navigation: iAdapt® Navigation uses a full suite of sensors that enable your robot to work its way in and around the nooks and crannies of your home.
Detects the dirt that could go missing: Uses acoustic sensors to detect high concentrations of dirt and then performs focused cleaning where it's needed most.
Cleans under furniture: Low-profile design allows the Roomba® vacuuming robot to clean under most furniture and kickboards, so dirt has no place to hide.
Won't fall down stairs: Cliff-detect sensors allow the Roomba® vacuuming robot to avoid stairs and other drop offs.
Simple
Connect to clean from anywhere: The iRobot HOME App lets you clean and schedule conveniently – anytime, anywhere. Compatible with Amazon Alexa devices.
App-based support: Access to tips, tricks, and support in the palm of your hand.
Status monitoring: Use the iRobot HOME App to see the status of cleaning jobs.
Cleans on a schedule: Your robot can be preset to vacuum up to seven times per week, meaning your home can stay clean every day.
Cleans all floor types: Your Roomba® robot automatically adjusts to clean carpets, tile, hardwood, and laminate floors as it moves through your home.
Automatically docks and recharges: Your Roomba® vacuuming robot is always ready to clean because it automatically returns to its Home Base® charging station between cleaning to recharge.
Clean
Loosens, lifts, and suctions dirt from your floors: Patented 3-Stage Cleaning System with Spinning Side Brush is specially engineered to loosen, lift, and suction dirt and debris from carpets, rugs, and hard floors.
Sweeps wall edges and corners: The Spinning Side Brush pushes debris into the path of the 3-Stage Cleaning system.
AeroVac™ Filters: Captures fine dust and debris.